At Not So Hollow Farm we are hosting a series of Winter Decor Workshops in November and December 2016
Pricing per person for a three hour workshop plus HST
$62.50 for a basic evergreen wreath to fit a standard entry door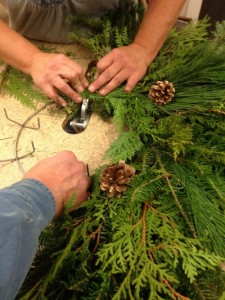 $85 for an oversized  evergreen wreath to fit an oversized door, porch, window or barn wall
$55 for an urn insert
$70 for an oversized urn insert
Basic evergreen wreath includes: local white pine, red pine, fraser fir, white cedar, blue spruce, berried juniper and a selection of locally sourced natural decor items.
Basic urn includes: All of the above items plus premium greens, branches and large sugar cones.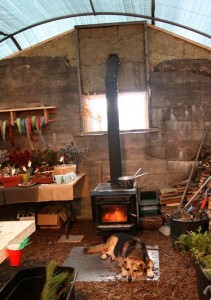 Complimentary refreshments provided to warm the soul and kindle the Holiday spirit.
Whether you are planning an event for family, friends or colleagues, we can help you make it a memorable experience.
We can arrange a private daytime or evening workshop for groups of 6 or more and offer local accomodation and dining packages.
Can't make it to a workshop? We can take our workshop to YOU!  Please contact us for details.
 Please note:    
Our urn inserts measure 9″ in diameter and 8 1/2″ in height and are filled with wet sand. They fit inside a standard metal urn.
If you would like to bring in your own insert to fill, we ask that you give us 3 days notice and depending on the size, there may be a surcharge.
Some workshop participants prefer using gloves when handling our cut greens (especially the quite prickly blue spruce!) If you think that this might be you, please bring in your own pair of well-fitting gloves to use.
Save a date and bring a Friend!
Please join us for our regularly scheduled workshops (Pre-registration is required).
Workshops are available in the morning, afternoon or evening.
Please see the available dates and times below and click on your preferred workshop:
Thursday, November 17th 9:30am
Thursday, November 17th 1:30pm
Saturday, November 19th 9:30am
Saturday, November 19th 1:30pm
Wednesday, November 23rd 9:30am
Wednesday, November 23rd 1:30pm
Wednesday, November 23rd 6:30pm
Thursday, November 24th 9:30am
Thursday, November 24th 1:30pm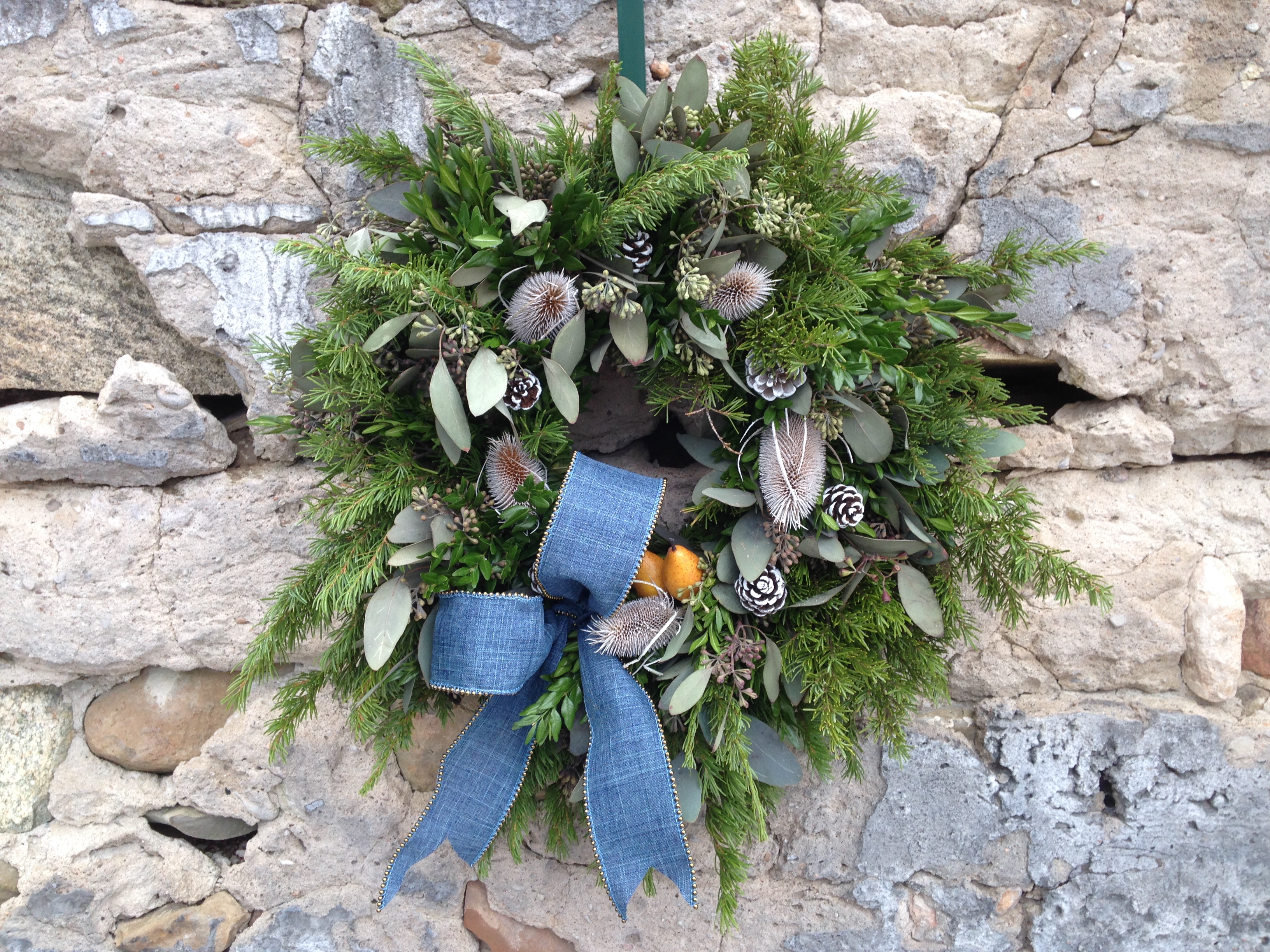 Thursday, November 24th 6:30pm
Saturday, November 26th 9:30am
Saturday, November 26th 1:30pm
Wednesday, November 30th 9:30am
Wednesday, November 30th 1:30pm
Wednesday, November 30th 6:30pm
Testimonials from previous workshops…
"Thanks again for the super Christmas workshop."
"Everyone enjoyed it very much."
"We're all very pleased with our wreaths and all recognize how much work went into presenting it."
"Viki was so nice and patient"
"Ian is so hospitable."
"Ian and Viki are so talented."
"Thanks again for all your effort."